Now there's an easy way to view, analyze and act on your DP term grade data. In just a few seconds our DP analytics can show you where every student is in their studies, what they're doing, where they're excelling and where they're struggling. 
The For.Education DP Term Grade Analytics Tool is a quick and easy way for you to gain insights into your program, pinpoint strengths and weaknesses and ensure every student makes the most of their first step into higher education and adulthood.
Best of all, we are offering it to you at no charge, and with no obligation.
Why are we doing this?
At For. Education, we specialize in helping schools put their data to work. We created this tool to give you an idea of just how powerful your data can be when it's easy to access and analyze.
If you like what you see and want to know more, we would be happy to discuss the many other ways For.Education can help you support your students to be successful and pursue the best that is available to them.
Get all these term grade analytics free:
Overview Analytics: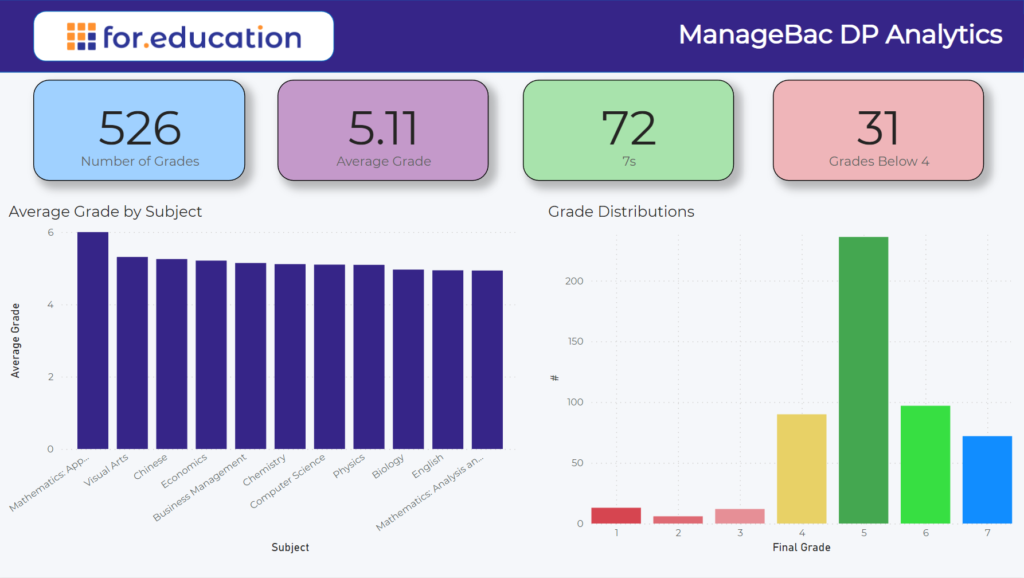 See the average grade for each subject, as well as the total distribution of grades across all subjects. You can also quickly see how many grades are included, the average grade, how many students are 7s, and how many are below 4.
Subject Analytics: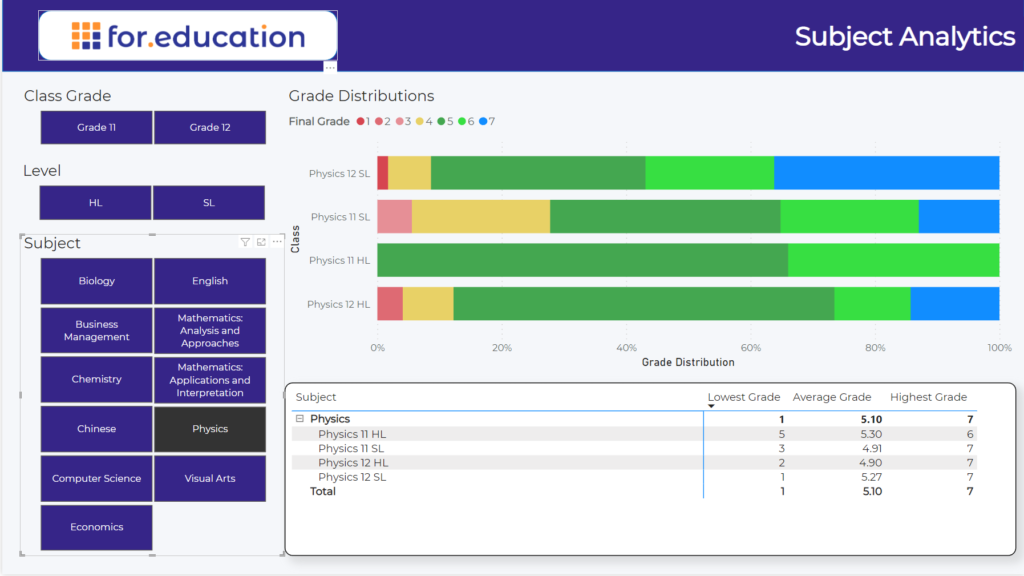 Ensure all classes receive the same level of education, regardless of teacher. These analytics show you the grade distribution across classes, as well as the lowest, average and highest grade in each class. This is a great start for end of term or year review within subject groups, to ensure horizontal articulation of curriculum and identify assessment variances across the program.
Student Analytics: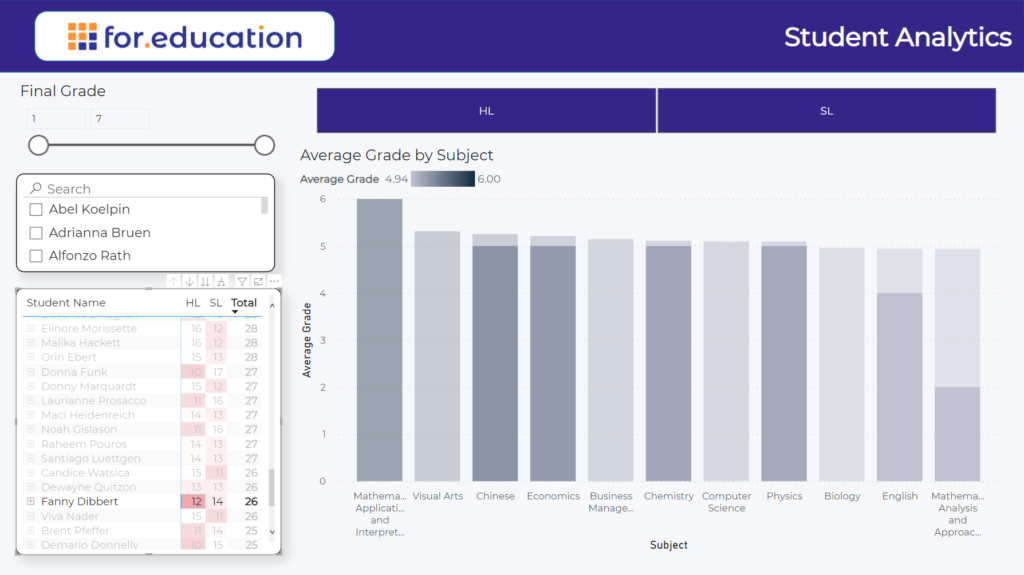 See the total scores students have attained across the DP program. Filter for certain grades (to see all students who are excelling or struggling), as well as each student's HL, SL and overall grades.
Report Analytics: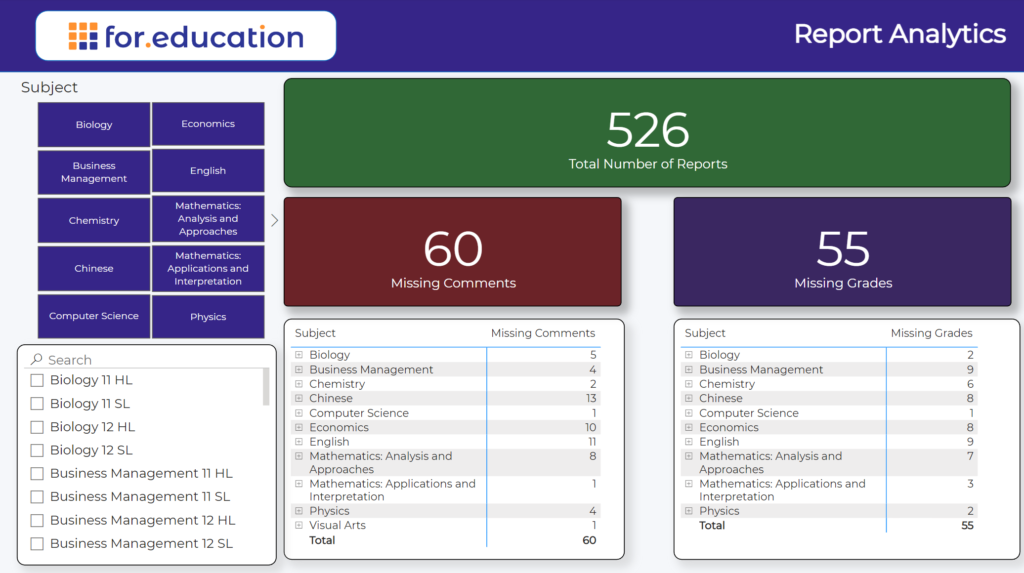 Instantly identify potential issues with your reports. This page highlights missing grades and missing comments by class. You can use this on your drafts before you send off the reports to parents.
Note: Due to limitations with data studio (calculated fields aren't imported when making a copy), the DP Term Grade Analytics Tool normalizes all final grades into number values. Letter grades are given a value of -2, and missing grades are given a value of -1. The missing grades field counts the number of students with a grade of -1.