Technology

Data

Analytics

Consulting
For Education
We make technology simple so you can focus on what's important


for your students

for your school

for education.
Empower your school
Book an introductory meeting with us today.
Analytic Dashboards
ETL Processes
Bespoke Development
The House System
Analytic Dashboards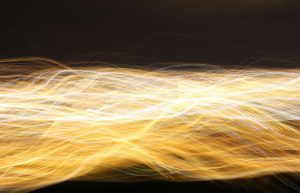 Schools are a complex web of interactions. With so much going on, from classes, to students, to teachers, to curriculum, it is hard to get a clear picture of what is working, and what needs to be further developed.
At For Education, we work with academic and IT teams, leveraging decades of education experience, to build actionable analytics that offer deep insights into schools, processes and events. We help schools make connections across their platforms, and build meaningful analytics based off of student experiences.
ETL Processes
Bespoke Development
The House System
Ryan has been invaluable to us in his work on our Engagement Analytics dashboards. We have close to 5,000 students enrolled remotely at Pamoja Education so the problems we need to be able to solve are not small and the solutions need to be comprehensive. Ryan's fundamental understanding of pedagogy and school administration have been uniquely beneficial to us when discussing how to work to resolve our system issues. He managed to get our analytics dashboards up and running within days when others had promised months. His calm, measured, and always amiable manner in the face of tight deadlines and seemingly irresolvable complications make working with him an absolute pleasure.
As the first Director of Educational Technology at Chiway Education Group, Ryan helped OCAC Suzhou grow its digital infrastructure from a serviceable obstacle to a web of technologies that facilitated learning and helped our school best serve the students, teachers and administration. His experience as both a teacher and academic administrator informs his solution designs, so that they target student and school needs and come from a foundation of pedagogical understandings.
Ryan is a professional in every sense of the word and when it comes to ICT in the educational sector he has proven himself over and over, ensuring high standards in his tailored solutions, which most importantly, met the needs of a rapidly growing school.
Having had the pleasure of working with Ryan in a new school I was able to witness his strong work ethic and communication skills which kept our school moving forward as we grew from 170+ students in our first year to over 800 in three short years. The ICT requirements of a new school are never ending and at all times Ryan was able to source and/or create solutions which could be easily taken up by the needs of the different sectors of the school, which demonstrated Ryan's commitment for effective communication for the end users.
Ryan is very knowledgeable, independent and self motivated when it comes to ICT solutions, but as well, it's apparent that he's keen to understand an organization's ethos so that his solutions help build its identity rather than being supplanted by the technology. His sense of the value of technology is balanced with that of the organization's unique circumstances, which is not always found in the ICT sector.